By Cathy Moore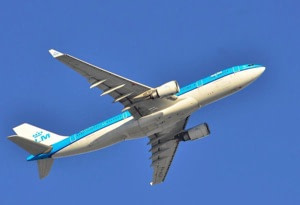 Congratulations! You've just been assigned to work with a design team in Gorkonia. You're leaving in a week.
Your Gorko colleagues know that you're coming from a very different culture and might have trouble fitting in. Luckily, they've developed some materials that help people from your culture prepare for working in theirs.
You can choose one of the following "Prepare for Gorkonia" packages. Which will you choose?
PACKAGE 1. A 56-slide online course in which a nice Gorko woman describes some cultural differences, bulleted tips appear on the screen, and you complete a quiz to confirm your understanding.
PACKAGE 2. A one-page PDF of tips, plus eight online branching scenarios in which you practice responding appropriately during typical interactions in the Gorko workplace.
If you're like most people, you want package 2, the PDF and scenarios. You can put the PDF of tips on your smartphone to review as often as you like, and the scenarios will help you practice applying the tips in a safe but realistic-enough setting. You'll be able to make mistakes in private and learn from them, instead of making them in front of your new colleagues.
Separate the info from the activity: It's the Gorko way
Your preference for package 2 will also reassure your Gorko colleagues that you share their views about design. They've moved away from presenting information in an "engaging" way and then testing recall.
Instead, they put the information in a simple format that people can easily refer to whenever they want. They focus their design time on creating challenging, realistic activities that help people practice the decisions they need to make on the job. As people try the activities, they can refer to the information.
Example: Greet your colleague
How do the packages compare? Let's look at how each package "teaches" a greeting.
PACKAGE 1: A nice Gorko lady appears as a talking head on the screen. "People new to the Gorko workplace are often surprised by our way of greeting our colleagues," she says in a pleasant voice. "Greetings are of course very important in every culture. In Gorkonia, we use greetings to show our connection to others by highlighting what we have in common. So when we greet each other at work, we identify a role that we have and that the other person also has, and we salute them from that role. For example, if you are an engineer and you are greeting another engineer, you would say, 'The engineer in me salutes the engineer in you.'"
The following appears as a bullet point on the screen: "Salute new colleagues using the job role that you have in common."
Eventually, you get to a quiz. One of the questions is, "How should you greet a new colleague?" and one of the options is, "Salute them using the job role that you have in common."
PACKAGE 2: The PDF has a section that looks like this:
GREETINGS
New colleagues
Goal: Highlight what you have in common
Technique:
1. Identify a job role or responsibility that both of you have.
2. Say, "The [job role] in me salutes the [same job role] in you."
Example: "The engineer in me salutes the engineer in you."
The practice activities in package 2 often begin with you meeting new colleagues. In one of the scenarios, you're a project manager, and your new boss introduces you to a team mate who's also a project manager. You have to decide what to say. You choose, "The project manager in me salutes the project manager in you," and your new colleague welcomes you warmly.
In another scenario, you're a quality assurance manager. Your boss introduces you to a colleague who's an editor. What should you say?
1. The quality assurance manager in me salutes the editor in you.
2. The quality advocate in me salutes the quality advocate in you.
3. The detail freak in me salutes the detail freak in you.
4. The team member in me salutes the team member in you.
You take the safe route and choose 4. Your new colleague gives you a decidedly cool welcome. You click "Why did this happen?" and see the following:
You've suggested that the only thing you have in common is that you're assigned to the same team. This can be interpreted a veiled insult. When you don't have the same title as your colleague, choose the most flattering responsibility or trait that you have in common. In this case, "quality advocate" would be best.
Look at the information or not: It's up to you
In package 2, you're not required to read the PDF before you start the activities. For example, you could ignore the PDF, jump right into the activities, offend people, click the optional feedback to find out what you did wrong, go back and make better decisions, and finally look at the PDF, treating it as a summary of what you learned through experience.
"The adult in me salutes the adult in you."
Your new Gorko colleagues think it's disrespectful to require grownups to all be exposed to the same information presentation, regardless of their prior knowledge. They think we treat adults like children when we tell them what to think and test them 5 minutes later to see if they can still think it.
Instead, your new colleagues base their design decisions on the following facts:
The people using the material are adults who have been learning from experience for decades.
They might already know some of what we're supposed to "teach" them.
Some of their most memorable lessons started out as mistakes.
Adults' self-esteem will not be squashed by a mistake in a training scenario.
When people struggle a bit, they can learn more deeply.
If people don't want to struggle, they can always look at the supporting information or optional help.
Well-designed scenarios help people prove that they know something while they also practice doing it.
[inlinetweet]We're in business, not education. We want people to do stuff, not just know stuff.[/inlinetweet]
Obviously, the examples were simplified, and both packages provide just a band-aid approach to cross-cultural skills. A more effective preparation would dig below the surface pleasantries to help newcomers see from the Gorko perspective. In that case, I'd argue that scenarios would become even more important, because they'd help people notice subtle cues and shift perspectives in complex social interactions.
Photo by Colby Stopa
---
Scenario design toolkit now available
Design challenging scenarios your learners love
Get the insight you need from the subject matter expert
Create mini-scenarios and branching scenarios for any format (live or elearning)
It's not just another course!
Self-paced toolkit, no scheduling hassles
Interactive decision tools you'll use on your job
Far more in depth than a live course -- let's really geek out on scenarios!
Use it to make decisions for any project, with lifetime access
CHECK IT OUT