Want to learn how to write scenarios? How does scenario-based training work? Get quick answers here, along with examples of training scenarios.
Examples of scenario-based training
Check out these 14 branching scenario examples. You'll also find questions to help you consider the designers' decisions and identify what you could apply to your own projects.
How to write scenarios for training
The Scenario Design toolkit walks you through creating realistic, challenging scenarios that support long-term change.
Get practical tips from my many scenario design posts. And don't miss the free mini-toolkit that helps you add life to your scenarios with writing techniques from fiction.
Does scenario-based training work?
Here's a summary of some research into the effectiveness of scenarios for training, with links to more information.
Learn from more than 17 years of scenario design experience
I've written scenarios for Fortune 500 clients since 2003 and have shared scenario design tips in my blog since 2009.
My popular online course in scenario design has run several times a year since 2013. Participants include creative designers from:
Amnesty International
Ikea
Oracle
Deloitte
US Department of the Treasury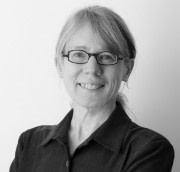 I've learned a ton from the challenges faced by course participants. I also help people apply action mapping, my streamlined approach to training design. Learn more about me here.
Free tool for creating branching scenarios
Twine is a free editor that makes it easy to write branching scenarios. Here's some basic information to get you started.
Books on scenario design
Here are several books on how to write scenarios and help people learn through practice.