By Cathy Moore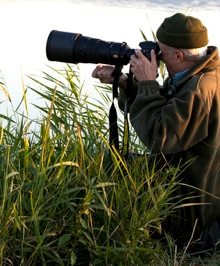 What does an action mapped course look like?
Action mapping has grown in recent years to apply to all types of training design and performance support, not just elearning. It's a process, rather than a style of product. It should rarely result in just slide-based elearning, because the method focuses on solving performance problems, and one lonely online course rarely solves any problem.
With that huge caveat, I'm sometimes asked what an action mapped course looks like. It might look like this:
It was created to help you develop skills that you actually need on your job.
The course is part of a larger solution to a real performance problem. Other parts of the solution might include job aids, changes to processes, more attention from your manager, a monthly discussion session…
The material is aimed at you, in your job, not at "everyone who might ever work at Acme."
It feels like a stream of activities, not a presentation interrupted by an occasional quiz.
You're plunged into an interesting activity, not first "prepared" with an information dump. You pull the information you need in order to make a good decision. You control how much information you see. (See this approach in action at my Learning Technologies session in London on Feb. 3.)
The decisions you're required to make are the same as the decisions you face on the job — real decisions with consequences.
You're allowed to draw conclusions based on the consequences of your choices. You're not immediately told "Incorrect!"
If you prove that you can make good decisions about Situation X, you're allowed to skip ahead to Situation Y. You're not forced to "expose" yourself to all the information.
You're treated like an adult. For example, no one reads the screen to you.
There are no flying bullet points, applause from invisible crowds, or dinging bells. The material is interesting because it's challenging and relevant, not because someone went to the bling store on 70%-off day.
The course isn't a one-shot deal. For example, additional activities are provided over time, whether as elearning or in other formats, because few problems can be fixed by a one-time mini-course, no matter how well designed it might be.
This checklist can help you evaluate the action-mappiness of training materials.
Book excerpt: Compare the traditional approach with action mapping
To see how action mapping changes our approach to design and creates a different type of activity, you might read this PDF excerpt from my upcoming book. It compares how two different designers approach the same project.
In the story, Tina Teachalot thinks her job is to design a course. She uses a weak version of ADDIE and produces the type of course we're all familiar with. Anna Action von Mapp thinks her job is to solve the client's problem. She uses action mapping to create a more varied solution. Part of that solution includes self-paced activities that plunge people into challenges with optional help.
But I want to see examples!
Unfortunately, I don't know of any publicly available examples of action-mapped materials. (Know of something? Please let us know in the comments.) People I've worked with have designed solutions for internal use only.
There are good individual activities out there, but we can't say that they were the product of action mapping because there's usually no information about the problem they were designed to solve or the reasoning behind the design. They're simply activities in people's portfolios or on web sites. You can see a lot of them on my elearning examples page.
One of my favorites of these more generic activities is CameraSim. You learn from the consequences of your decisions. For people brand new to using a DSLR, I'd provide a little more optional hand-holding than the site does, maybe as help screens connected to the controls themselves and optional explanations of why the photo turned out as it did.
To provide another example, I could describe my scenario design course, because that was very definitely action-mapped, but that's a big project and therefore another blog post. It's a blend of live and asynchronous materials in several formats, spaced over time, not slide-based elearning.
Photo: Itamar Grinberg, Israel Tourism, edited
---
Scenario design toolkit now available
Design challenging scenarios your learners love
Get the insight you need from the subject matter expert
Create mini-scenarios and branching scenarios for any format (live or elearning)
It's not just another course!
Self-paced toolkit, no scheduling hassles
Interactive decision tools you'll use on your job
Far more in depth than a live course -- let's really geek out on scenarios!
Use it to make decisions for any project, with lifetime access
CHECK IT OUT