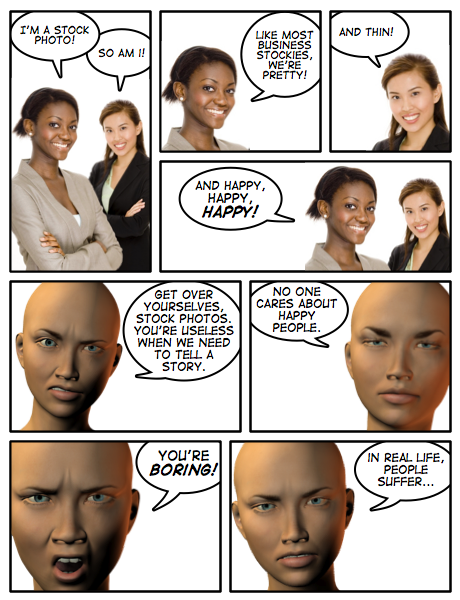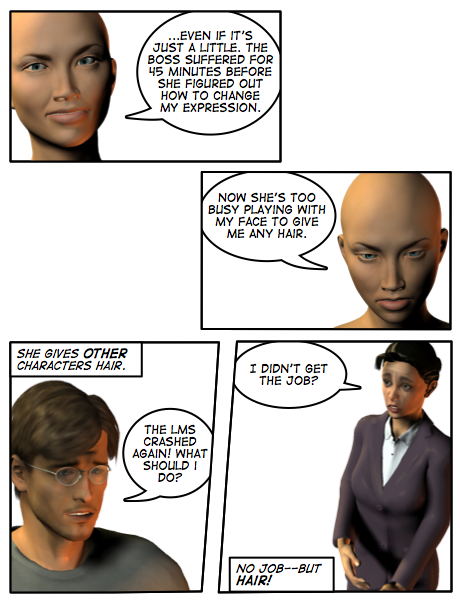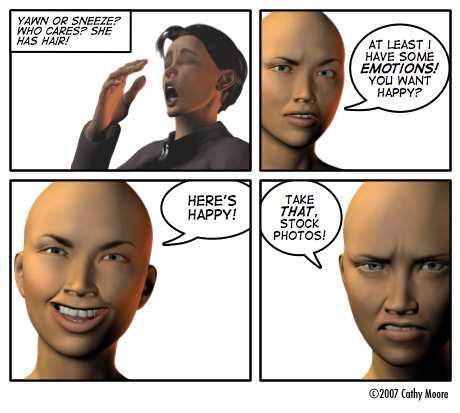 Tools: Poser 7 3D editing software and ComicLife, both available for Mac and Windows. I created the images of Sydney (the hair-free woman) in 45 minutes, an average of 5 minutes each. That was after I spent another more painful 45 minutes figuring out how to use the software.
Here's how Sydney's head looks without modifications: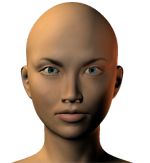 You change her expression by dragging points on her face or by turning dials that, for example, move her right eyebrow up. You use the same techniques to move body parts and change the camera angle.
If you need to show the same characters with many expressions and poses, Poser could be a good option. It could also help you produce an avatar that isn't creepy. I'll probably review Poser in more depth when I've used it more. Here's a quick overview:
Costs less than $200 from online vendors
Creates animations as well as still images; includes a library of common motions like walking
Lets you sync lips with audio, but reviewers suggest this could be improved
Lets you build characters of any age and ethnicity; third-party characters available
Lets you change characters' expressions, positions, and clothing
Includes a less-than-stellar manual and "tutorial"–I'm buying a third-party book