I've added several branching scenarios to
this collection of scenario-based training examples
, along with questions to help you evaluate the designers' choices.
The new examples include five activities you might not have seen before:
Can you convince Carla to analyze the problem instead of throwing a course at it?
Your patient is HIV positive. Should you tell his wife?
Your student is stressed and might be cutting herself. Can you convince her to talk to the counselor?
Can you recognize gang activity and respond appropriately?
Something is bothering Hana. Can you persuade her to talk about it?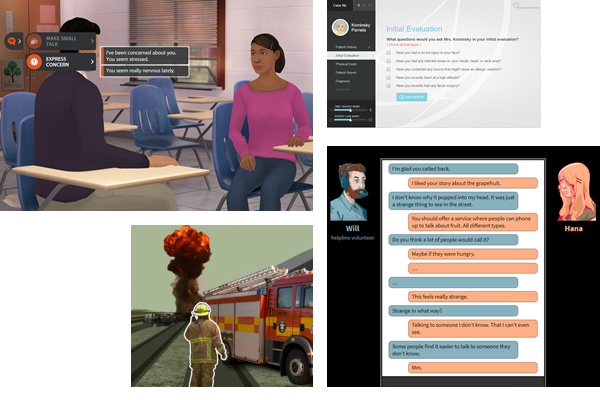 You'll consider several design decisions, including:
What level of production is really necessary?
Should players have to choose every word they say in a conversation, or just some phrases?
How much information should we present, and how much can people easily figure out on their own?
How often, if ever, should we interrupt with hints or correction?
---
Learn more
Build your performance consulting skills
with new tips and content for teams
Stop being an order taker and help your clients solve the real problem. The Partner from the Start toolkit helps you change how you talk to stakeholders, find the real causes of the problem, and determine what type of training (if any!) will help.
The toolkit has recently been expanded:
Many new examples as mini-practice activities (more than 50 total)
New tips for writing goals, actions, and analysis notes
For team leaders:

125 discussion questions — download the customizable PowerPoint deck
Tips for coaching new action mappers and embedding the practice in your organization
Sign up yourself or a team, with team discounts. Learn more.