Help your clients solve the real problem
Start projects right
with streamlined needs analysis
Your client thinks training will solve their problem, but they haven't even defined the problem.
Your subject matter expert wants you to present their favorite content, but you suspect it will just waste time.
What can you do?
By changing how you talk to stakeholders, you can steer them away from an information dump and toward targeted solutions that improve lives.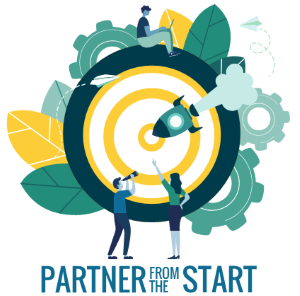 You'll stop being an order taker and move toward performance consulting.
This online toolkit will show you how.
Quick and powerful needs analysis
In the toolkit, you'll focus on the initial conversation with the client, identifying exactly what you can do and say to put the project on the best path. The toolkit covers:
Why so many stakeholders think our job is to present information
What exactly you should say to keep the initial conversation focused on the performance problem, not the "course"
The 8 words you should never say in the first meeting with your client
How to get the client to agree to a second meeting to analyze the problem
The two questions you need to research to prepare for that meeting
The three questions that will help your client set a measurable goal that will focus everyone on performance, not content
How to use "outsider" questions to help the client see for themselves whether the training they imagined is really the best solution
Why you shouldn't write traditional learning objectives, and what you should write instead
The toolkit covers the first steps in the interactive action mapping workflow:
You'll identify all possible solutions to the problem. If training one of the solutions, you'll have the insight you need to design relevant, challenging activities, which is the focus of the upcoming scenario design toolkit.
Toolkit: Guidance, job aids, and realistic practice
You'll get:
Short, high-energy videos: See new ways to think about projects and speak to clients.
Branching scenarios: Practice tricky client conversations with the toolkit story.
Wide variety of practice: More than 50 mini-challenges help you practice guiding clients through issues with change management, consultative sales, negotiation, software training, patient management, onboarding, cross-cultural communication, coaching employees, compliance, and more.
Downloadable documents: Apply new skills and change your procedures with templates, worksheets, and flowcharts.
Real-world tasks: Embed the new approach in your workplace with my recommended on-the-job actions, and track your progress in the toolkit.
Personal notes you can write in the toolkit: Identify how you'll handle your current client, and download your notes as a custom job aid. Then replace the notes for a new client -- use the toolkit as many times as you need.
Lifetime access: You'll have access for the lifetime of the product.
Work at your own pace: The material is equivalent to a full-day workshop if you use the downloadable templates and complete the on-the-job work. But instead of cramming it all into one exhausting day, you'll go at your own speed and go into more depth.
"WOW! This is amazing...I wish I had this when I first started my ID journey."
It's not another course!
The toolkit is a menu-driven series of challenges, guidance, downloads, and real-world actions. Start at the top and follow all the steps, or jump to the point you need right now.
See for yourself. Click the thumbnails below to see the full scrolling page. You'll probably need to zoom in with your browser.
Practice with the fictional client
You'll practice with a wide range of issues in the mini-challenges. But you'll also work in depth with a fictional client, Carla. She wants an online course for managers. The course is supposed to teach them how to use a personality inventory to "become more empathetic."
You could just create the course. But if you spend a few minutes learning more about Carla, you discover that going ahead with this idea would damage an important relationship. You'd also waste everyone's time with a dubious personality test.
And is "be more empathetic" really the solution? What's the actual problem?
Your challenge is to help Carla see all of this for herself. Through branching scenarios and other activities, you'll decide what to say to Carla and see the consequences, building your consulting skills and confidence.
You're in good company
Tookit users have included the following organizations:
World Bank
Amazon
Nestle
Verizon
General Mills
International Committee of
the Red Cross
Novo Nordisk
Whirlpool
US Air Force
Facebook
Siemens
Hoffman La Roche
US Geological Survey
Tetra Pak
The toolkit is based Cathy Moore's action mapping model, an approach to training design that's used by organizations worldwide.
Exclusive features for team leaders
Forward-thinking leaders use Partner from the Start with their teams to embed the new mindset and procedures. You can join them with help from three sections just for leaders who have a team license (three people or more).
Host discussion groups: Download a PowerPoint deck with 125 discussion questions that will help your team adapt the model to your organization. The deck is designed for use in eight weekly sessions, but you can customize the schedule and content however you want.
Coach staff: Get detailed tips for responding to common missteps made by people who are new to the process or mindset.
Consider job roles: Should one instructional designer do everything? Get ideas for how you might divide responsibilities so everyone enjoys their work.
As team leader, you'll also be able to:
Identify who has access to the toolkit
See how many of the recommended workplace actions each person has completed
Your team account will have access for the lifetime of the product. For more information, see How does team access work?
"I have recently managed to get the team to adopt your L&D philosophy and all my Learning Partners are having conversations based on action mapping. They are now able to change from simply responding to a request for training development...to a discussion about performance.

We've found this approach is more successful in engaging the business units and results in much better solutions."
Get instant access
Register yourself or your team and start using the toolkit now. You'll have access for the lifetime of the product: Your payment applies to one year, and then you'll receive free access for the remainder as our gift to you.
Solo
$240
Videos
Branching scenarios
>50 mini-challenges
Downloads
Job tasks
Personal notes
Lifetime access**
Team of 3*
$650
Videos
Branching scenarios
>50 mini-challenges
Downloads
Job tasks
Personal notes
Lifetime access**
125-question PPT deck
Ideas for job roles
Coaching tips
Add team members
Team of 7*
$1500
Videos
Branching scenarios
>50 mini-challenges
Downloads
Job tasks
Personal notes
Lifetime access**
125-question PPT deck
Ideas for job roles
Coaching tips
Add team members
* Easily add additional people for $215 each. First buy a team plan, then log in and go to "Team leaders > Manage your team."
** Your payment applies to one year of access. After that, we'll give you free access as our gift, for the lifetime of the product.
Purchasing, cancellation, and refund policy
All prices are in US dollars. This is not a subscription. Your card will be charged only once.
Skills you'll build
This toolkit addresses the following action mapping competencies.
o = Addressed at a high level
X = Discussed more in depth with examples, practice, or worksheets
  = Might be new or challenging for conventionally trained instructional designers
Still have questions?
Does the toolkit teach me to design activities?
What are the prerequisites?
How long does the toolkit take to complete?
Are the team leader materials available separately, without a team license?
Will you customize the discussion slides for our organization?
How is the toolkit different from your book?
Does this apply to designing off-the-shelf courses or education?
Will I get a certificate of completion?
For how long can I access the materials?
What are the technical requirements?
Do you accept purchase orders?
Still need answers? Contact me.