Help your clients solve the real problem
Create targeted solutions that work
Your client thinks training will solve their problem, but they haven't even defined the problem.
Your subject matter expert wants you to present their favorite content, but you suspect it will just waste time.
What can you do?
By changing how you talk to stakeholders, you can steer them away from an information dump and toward targeted solutions that improve lives.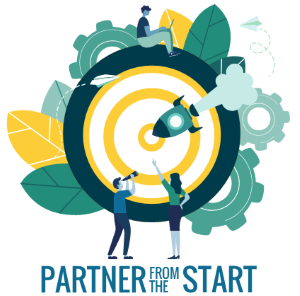 You'll stop being an order taker and move toward performance consulting.
This online toolkit will show you how.
You're in charge
You'll focus on the initial conversation with the client, identifying exactly what you can do and say to put the project on the best path. The toolkit covers:
Why so many stakeholders think our job is to present information
What exactly you should say to keep the initial conversation focused on the performance problem, not the "course"
The 8 words you should never say in the first meeting with your client
How to get the client to agree to a second meeting to analyze the problem
The two questions you need to research to prepare for that meeting
The three questions that will help your client set a measurable goal that will focus everyone on performance, not content
How to use "outsider" questions to help the client see for themselves whether the training they imagined is really the best solution
Why you shouldn't write traditional learning objectives, and what you should write instead
How designing activities, not information, lets you break free of courses and help people practice when they need it most
Toolkit: Guidance, job aids, and realistic practice
You'll get:
Short, high-energy videos: See new ways to think about projects and speak to clients.
Branching scenarios: Practice tricky client conversations with the toolkit story.
Wide variety of practice: Practice guiding clients in a wide range of examples.
Downloadable documents: Apply new skills and change your procedures with templates, worksheets, and flowcharts.
Real-world tasks: Embed the new approach in your workplace with my recommended on-the-job actions, and track your progress in the toolkit.
Personal notes you can write in the toolkit: Identify how you'll handle your current client, and download your notes as a custom job aid. Then replace the notes for a new client -- use the toolkit as many times as you need.
Access for a year: Sign up when you need it, and you'll have access for a year (of course, you can keep the downloads forever).
Work at your own pace: A quick, shallow pass through the materials could take 3 hours, if you don't do any of the real-world tasks. However, the material is equivalent to a full-day workshop if you use the downloadable templates and complete the on-the-job work.
It's not another course!
The toolkit is a menu-driven series of challenges, guidance, downloads, and real-world actions. Start at the top and follow all the steps, or jump to the point you need right now.
See for yourself. Click the thumbnails below to see the full scrolling page. You'll probably need to zoom in with your browser.
Practice with the fictional client
In addition to applying what you learn to your real-life work, you'll practice with a fictional client, Carla. She wants an online course for managers. The course is supposed to teach them how to use a personality inventory to "become more empathetic."
You could just create the course. But if you spend a few minutes learning more about Carla, you discover that going ahead with this idea would damage an important relationship. You'd also waste everyone's time with a dubious personality test.
And is "be more empathetic" really the solution? What's the actual problem?
Your challenge is to help Carla see all of this for herself. Through branching scenarios and other activities, you'll decide what to say to Carla and see the consequences, building your consulting skills and confidence.
You're in good company
Tookit users have included the following organizations:
World Bank
Facebook
Siemens
US Geological Survey
RadCom
Proponent
Workday
WellMed
American Mortgage Consultants
The toolkit is based Cathy Moore's action mapping model, an approach to training design that's used by organizations worldwide.
"WOW! This is amazing...I wish I had this when I first started my ID journey."
Get access for yourself or your team
If you register a team, you'll be able to:
Identify who has access to the toolkit
See how many of the recommended workplace actions each person has completed
You or your team account will have access for one year from the date you signed up. For more information, see How does team access work?
Sign up below!
Partner from the Start toolkit
One year of access
* Easily add additional people for $175 each. First buy a team plan, then log in and go to "Manage your team."
Cancellation and refund policy
All prices are in US dollars. This is not a subscription. Your card will be charged only once.
Skills you'll build
This toolkit addresses the following action mapping competencies.
o = Addressed at a high level
X = Discussed more in depth with examples, practice, or worksheets
  = Might be new or challenging for conventionally trained instructional designers
Still have questions?
Will I get a certificate of completion?
For how long can I access the materials?
What are the technical requirements?
How long does the toolkit take to complete?
What are the prerequisites?
Does this apply to designing off-the-shelf courses or education?
Still need answers? Contact me.