Advice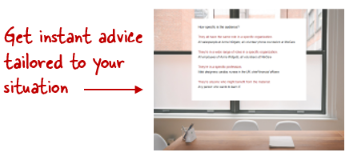 Will action mapping work for...? What should I do if....?
Get instant answers and advice. You'll find out how well action mapping will work for your project and get recommendations for your situation.
Do you provide consulting?
How can I become an instructional designer?
Which tools should I use?
Your question might also be answered in the action mapping FAQs or career FAQs.
Customer support
Guest posts, permissions
Do you accept guest posts?
Can I use your materials in my…
Will you write for our site / whitepaper / report?
Anything else
Still have a question? Send us an email using the form below. If you'd like my advice or feedback about a project, you can schedule a strategy call.