Tag:
media choice

(page 2)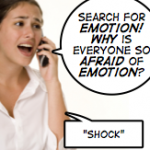 How can you find non-boring stock photos? The stock photo people have some tips for you.
Read more
.
Tired of too-happy stock characters? Make your own with Poser.
Read more
.

It's common to assume that you should have a narrator read text to the learner. However, this could hurt learning in three ways.
Read more
.