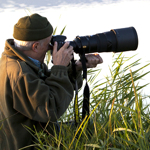 Can you identify an action mapped course in the wild? What might it look like?
Learn more
.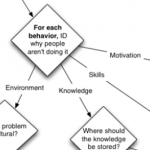 Is training really the best solution? Often, no. Here's a flowchart that will help you find what will really work, whether it's a job aid, a workflow improvement, training, or something else.
Read more
.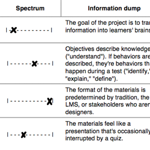 Action-packed elearning or boring information dump? This provocative checklist will help you evaluate and discuss your elearning materials.
Read more