You're just 6 steps away from being a hero.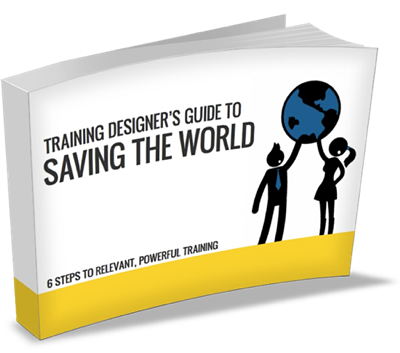 You'll get the 23-page ebook plus new design tips as they're published in my blog. Every couple of weeks, you'll receive immediately useful ideas for making your training lean, lively, and relevant. Join more than 15,000 subscribers! Your information won't be shared and you can unsubscribe at any time.
Already subscribed? Don't worry, you won't get duplicate emails. Get your ebook!
Tweet