Call me for strategy • design ideas • feedback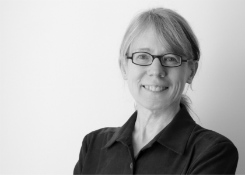 Talk it through with me. In one focused phone call, you can:
Determine the best strategy for your project
Decide how to tackle that problem
Make your materials more effective
Point your team in the right direction
We'll talk about your design challenges and how to get the best from the people on your project team. I don't provide specific advice about technology.
Choose the package that will work for you.
Strategy call: Prepare your questions (and brace yourself for mine!) and let's talk. We'll have a one-hour phone conversation that will give you a new perspective and concrete next steps. You might first go through Will action mapping work for my project?
Call with document review: Want feedback on a document? Want me to have more background before our call? Send me one document. It could be an action map, draft activity, outline for a learning intervention -- anything of a reasonable length. Send it to me in a standard format at least 24 hours before our call, and we'll hit the ground running. (I'll carefully review your doc, but I won't make changes to it or create any deliverables. You'll get your feedback in the phone call.)
Call with document review and 10 days of followup: Send me a document to review, have a powerful call, and get unlimited email support for 10 consecutive business days after our call.
How does it work?
Book your call using the form below.
In the form, tell me if you'd like me to call your regular phone or use Skype.
If your call includes a document review, upload or link to the file when you book the call below, or send it to me later using the Customer Support tab.
I'll call you when it's time for our call.
Feel free to record the call or to include more than one person on your end.
Book your call