"We just need everyone to be aware of the policy," your client says. "I've sent you the 97 slides that we use in the face-to-face training. Could you have it ready by next Monday?"
Which of the following should you do next?
a) Clear your schedule and open your PowerPoint converter software.
b) Ask the client some questions.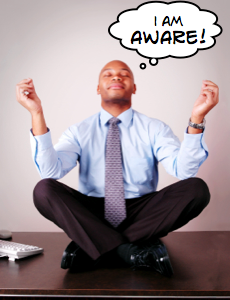 If you want to avoid cranking out yet another information dump, you'll ask questions. The questions will be designed to:
Uncover the client's business goal — discover how the project will measurably change the organization's performance.
Identify what people need to do on the job with their "awareness" and why they aren't doing it.
The answers to these questions will help you design realistic, challenging activities that help learners apply the policy and improve the organization's performance.
1. Uncover the goal
To find out how your project will improve the organization's performance, try asking questions like these:
How do you know that people aren't already aware of the policy?
How is that lack of awareness affecting the performance or earnings of the organization?
What are you currently measuring that could be affected by awareness of the policy? (sales, lawsuits, etc.)
How will that measure improve when everyone is aware of the policy?
For example, a client might say that they want to increase awareness of the information security policy. To the above questions, they might answer:
"We know people aren't aware of the policy because we've had some leaks of confidential information about clients and employees."
"I guess this affects our earnings as a business — it's expensive when someone sues us, and sales could go down if customers decide they can't trust us."
"I think the information security people can tell us how many leaks they've seen in the last year."
"When everyone is aware of the policy, we should have fewer leaks."